Recent Events
Upcoming Events
All Guild Screenings
:Calendar
SCL in NY & ASCAP Seminar: Composing for Comedy
JEFF RICHMOND (30 Rock) • GEORGE S. CLINTON (Austin Powers: The Spy Who Shagged Me) •
CHRIS HAJIAN (Inspector Gadget 2)
Thursday, October 2, 2014
7:00PM to 9:00PM
ASCAP 7th Floor Lounge 1900 Broadway New York, NY 10023
What music genre most excites and simultaneously terrifies film and television composers?
The answer is simple: Comedy.
One of the most coveted skills for the working film / television composer is undeniably one of the hardest to tackle. Join us on Thursday, October 2nd, as we delve into the craft and personality of writing for comedy. The panel will include Jeff Richmond (30 Rock, Baby Mama) George S. Clinton (Austin Powers, The Santa Clause 3: The Escape Clause) and moderated by SCL Steering Committee Member Chris Hajian (Knights of Prosperity, Inspector Gadget 2). Join us for the first ever SCL / ASCAP panel of it's kind - we'll discuss different genres of comedy writing, show clips of the panelists work, and conclude with a vibrant Q&A.
---
Additionally, SCL members are invited to submit a 90 second comedy scoring example for panel review. Three finalists will receive critiques from George S. Clinton, Jeff Richmond and Chris Hajian. One grand finalist will have their work reviewed at the event.
Please send your example (to picture, quicktime .mov format please) and a short career biography to JoAnne Harris: sclnyad@thescl.com by Monday, September 29th at 11:00 PM ET to be considered!
---
REGISTRATION REQUIRED: Click here to RSVP.
FREE for SCL & ASCAP MEMBERS
$35 for NON-MEMBERS and GUESTS OF MEMBERS
$20 for Non-member college STUDENTS with valid student I.D.
Students and Non- Members: Payment accepted at the door, please bring cash or check make out to The Society of Composers & Lyricists. If you are attending as a student, please bring student ID
---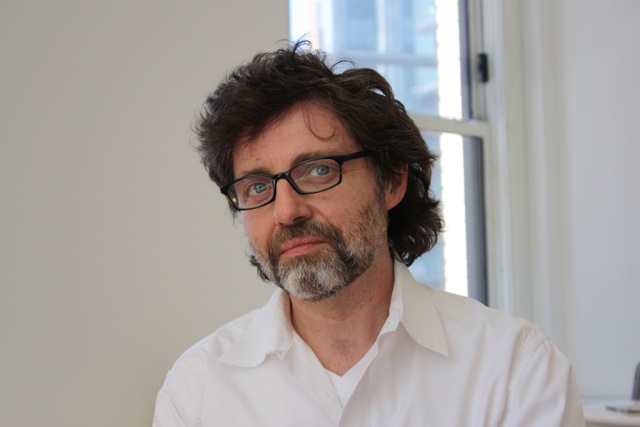 Jeff Richmond
is an awarding-winning composer, songwriter and director whose work has been featured over the years in television, theatre and film. He most recently finished a seven year stint as composer and an executive producer on NBC's "30 Rock" with his wife Tina Fey. Jeff has scored several films including "Baby Mama" which starred Amy Poehler and Tina Fey. His earlier television work includes several seasons on the music staff of "Saturday Night Live." Richmond also directed several episodes and Executive Produced "30 Rock," winning 3 Primetime Emmy Awards. His theatre work is extensive including several original musical comedies and many years as a musical director at the famed Second City in Chicago. He is currently collaborating with his wife and lyricist Nell Benjamin on a musical adaptation of the hit 2004 comedy "Mean Girls." Jeff lives in New York City with his wife and two daughters, Alice and Penelope.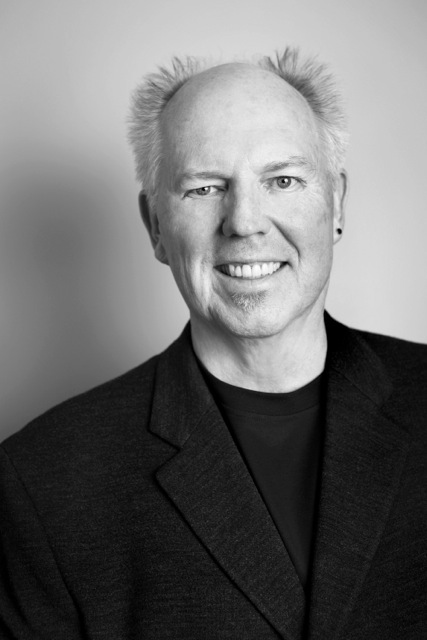 George S. Clinton
is an award winning composer who has scored over 100 films, most notably "Austin Powers International Man of Mystery" and it's blockbuster sequels; Disney's hit "Santa Clause" sequels; "Mortal Kombat"; and the Emmy Award winning "Bury My Heart At Wounded Knee." He began his professional musical career as a singer/songwriter in Nashville while earning degrees in music and drama. Upon moving to LA, he became a staff songwriter for Warner Brothers Music, with songs recorded by the likes of Michael Jackson and Joe Cocker and did four albums as a recording artist. His last band attracted the attention of Cheech and Chong, giving him the opportunity to score his first film "Still Smokin". In addition, Mr. Clinton serves as an advisor at the Sundance Composers Lab; is a member of the Executive Music Branch of the Academy of Motion Picture Arts and Sciences; and most recently, became Chair of the Film Scoring Department at the Berklee College of Music. Awards include Grammy and Emmy nominations, the SCL Ambassador Award, and 9 BMI Film Music Awards, including their highest honor, the Richard Kirk Career Achievement Award.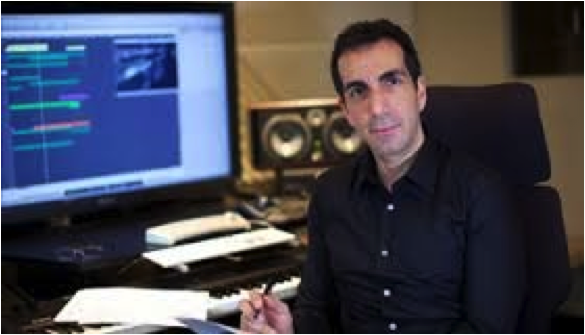 Chris Hajian,
Born and raised in Queens, New York, Chris Hajian began his musical education at the age of five, studying trumpet under his father, Edward, a professional musician in New York City. Chris' formal training started at New York's "Famed" High School of the Performing Arts, and continued at the Manhattan School of Music, where he studied classical composition. Chris's composition roots began in the indie film movement of the 90's. Most notably, he composed the score to Ten Benny, starring Adrian Brody, that was selected for the 1996 Sundance Film Festival. He then composed the provocative score for Mr. Vincent that premiered at Sundance the following year. Chris's career started to blossom as he worked steadily composing for film, television, and documentaries. He composed music for HBO's Naked States and sequel Naked World, about the work of photographer Spencer Tunick. Chris' television credits include an entire season of The Knights of Prosperity (ABC), as well as the theme song for Bravo's Kathy Griffin: My Life on the D-List. Feature films include Inspector Gadget 2 (Disney) which Chris recorded in Australia with an 80 piece orchestra in 2003. Next came cinema vérité drama The Take (theatrical release 2008) starring - John Leguizamo and Rosie Perez, directed by Brad Furman (2007 Toronto Film Festival). Also in 2008, Chris scored Yonkers Joe (Tribeca Film Festival 2008) This film stars Chazz Palmenteri and Christine Lahti. In 2009, Nursery University, a documentary feature which chronicles the stories of various New York City parents on their quests to get their children into nursery school, had its television debut on the Showtime network. Also in 2009, Chris scored dark comedy feature Ex-Terminators, starring Heather Graham and Jennifer Coolidge. It premiered at the South-by-Southwest Film Festival. Next up, Chris took on the dogs in Disney's Beverly Hills Chihuahua 2. 2011 saw the release of The Greatest Movie Ever Made, an edgy, comedic indie produced by David Letterman for his production company Worldwide Pants. Chris composed the score for an intriguing documentary titled Unraveled. 2010 saw the release of the feature Documentary First Position directed by Bess Kargman. In the summer of 2013, Chris scored Universal Pictures' The Little Rascals Save the Day. In February of 2014 Chris wrote the score for Beethoven's Treasure Tail, also for Universal. Both scores feature the Slovak National Symphony Orchestra and were recorded in Bratislava and New York City. Most recently, Chris finished the score for Jingle All the Way: 2. He is currently working on A Royal Christmas for the Hallmark Channel (starring Jane Seymour and Lacey Chabert).
---
THE SOCIETY OF COMPOSERS & LYRICISTS (SCL)
is the non-profit premier organization for professional film, television, video game, and musical theater composers and lyricists, and those working in our industry such as orchestrators, arrangers, music supervisors, music agents, music attorneys, music editors, copyists, recording engineers, and related jobs, with a distinguished 65-year history in the fine art of creating music for visual media. Current SCL Members include the top creative professionals whose experience and expertise is focused on many of the creative, technological, legal, newsworthy and pressing issues of the film music, television music, game music, and musical theatre industry today.