:Calendar
SCL NY Seminar THE ART OF THE LYRIC: A Cross-Genre Discussion
SOCIETY OF COMPOSERS & LYRICISTS IN NEW YORK (SCL IN NY)
and ASCAP NY Present
The Art of the Lyric: A Cross-Genre Discussion
WEDNESDAY, APRIL 2, 2014
7:00 - 9:00 PM (EDT)
NEW YORK, NY
Join moderator David Wolfert and songwriters Sam Hollander, Andrea Martin and Benj Pasek for an in-depth look at the craft of lyric-writing. Three leading creators of pop, rhythm and soul and Broadway songs will discuss the creative process behind some of their most successful material, the technique of putting words to music (and vice versa), and the challenges and joys of collaboration.
---
REGISTRATION REQUIRED thru EVENTBRITE
https://www.eventbrite.com/e/the-art-of-the-lyric-a-cross-genre-discussion-tickets-11014752421
FREE for SCL and ASCAP MEMBERS - in the Evenbrite registration area, click "Enter Promotional Code" and enter the MEMBERS ONLY CODE you were provided with. This will reveal your member free ticket option. Please note that this ticket can only be registered once and by you alone.
NON-MEMBERS, GUESTS OF MEMBERS, STUDENT NON-MEMBERS: purchase your ticket directly on Eventbrite using the paid ticket options (credit card only). (No refunds).
$35 for NON-MEMBERS and GUESTS OF MEMBERS
$20 for Non-member college STUDENT with valid student I.D.
---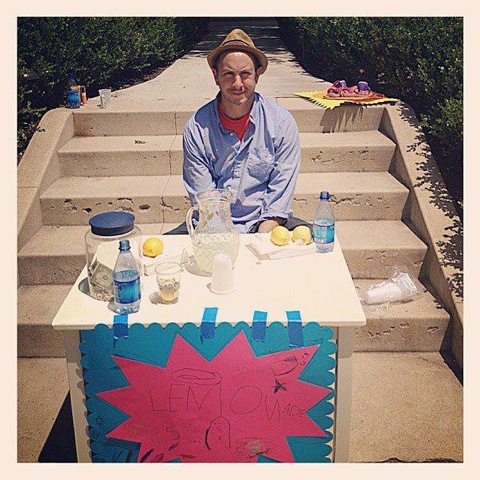 Sam Hollander is one of the most talented and diverse writers and producers in the game. He has had multi-platinum success writing and producing for major artists such as One Direction, Train, Daughtry, Katy Perry, Gym Class Heroes, The Fray, Carole King, Neon Trees, and Cobra Starship, among others.
Hollander has written and produced 20 US Top 40 Pop Hits. In 2008 Rolling Stone honored him as Hot List Producer of the Year award. Most recently, Sam was the music producer for the second season of NBC's Steven Spielberg-produced series SMASH, including the Emmy-nominated "Voice in a Dream."
He also is a writer on the most recent Daughtry and Karmin singles ("Waiting for Superman" and "Acapella," respectively). Both were recently certified Gold by the RIAA.
---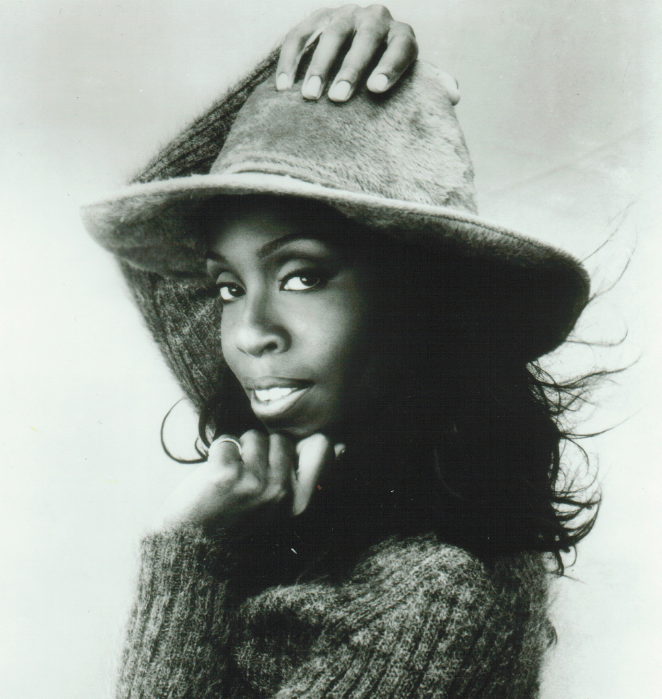 Andrea Martin's body of work speaks for itself. Having penned timeless #1 hit songs for artists like Monica "Before You Walk Out of My Life", SWV "You're the One", En Vogue "Don't Let Go (Love)", and Melanie Fiona "It Kills Me", Andrea has proven herself to be not just a songwriter but a crafter of classics. She also has written several other hit songs including Leona Lewis "Better In Time" and Toni Braxton "I Love Me Some Him". As one of the most sought after songwriters today, Andrea Martin spends her time going from NY to LA to UK, and everywhere in between to deliver the hits artists need to get them at the top of the charts. A performing artist herself (having released a solo album and being featured on numerous hit songs), she knows exactly what it takes to not only sing but also deliver a hit.
Most recently, Andrea wrote and sung the hook on the hit "The Morning" off of the G.O.O.D. Music compilation album Cruel Summer. She also penned "Where The Wind Blows" and "A Little Party Never Killed Nobody" for The Great Gatsby film and soundtrack and the hit single "Lose To Win" for Fantasia. Andrea is currently working on several other upcoming projects being released under G.O.O.D. Music, in addition to having the next singles for UK artist Naughty Boy featuring Wiz Khalifa and Ella Eyer "Think About It" and Daley's "Broken".
---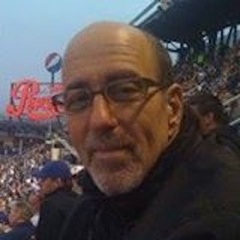 David Wolfert is a Grammy and Emmy nominated composer, arranger, songwriter, orchestrator, producer and instrumentalist who has worked in all areas of music, including film, records, advertising and television.
David's songs have been recorded by Whitney Houston, Barbra Streisand, Kelly Clarkson, Jennifer Hudson, Usher, Dolly Parton, Dusty Springfield, Eddie Murphy, the Four Tops, Cher, Lynn Anderson, Julio Iglesias Jr. and many others, and appear on the Greatest Hits collections of Whitney Houston, Barbra Streisand, and Dolly Parton. His song, "Stand Up" was recently used by the United Nations Millenium project as the centerpiece of an event that rallied over 173 million people all over the world to demand that their leaders live up to 12 basic goals set by the UN. David has also worked as an arranger. producer and guitarist with many icons of the music business, including Rod Stewart, Bette Midler, Whitney Houston, Elton John, Peter Criss, Jimmy Cliff. Johnny Cash, Harry Nilsson, The Temptations, Aretha Franklin, Judy Collins, Brenda Russel, Don Covay, Dr. John and many others.
David has also written music for thousands of Television and Radio commercials for virtually every major advertiser and has won 2 Clios for his work and his scores have appeared in numerous documentaries, television shows, and independent films.

He serves as Composer/Music Director for Goodpenny, a creative boutique made up of equal parts editorial, visual effects and musical talent. and serves on the Advisory board of Songs of Love, a charity that composes personalized songs for chronically and terminally ill children. David is also a founding member of the CMCNY, an advocacy group for composers and songwriters, and teaches songwriting in the Masters program at the Steinhardt School of NYU.

---
Benj Pasek and Justi Paul are the Tony-nominated songwriters of the Broadway musical A Christmas Story, The Musical, which opened in November 2012 and enjoyed a critically acclaimed, record-breaking run at the Lunt-Fontanne Theatre. Benj will be joining the panel for this event. In addition to the Best Original Score nomination, A Christmas Story, The Musical also received Tony nominations for Best Book of a Musical and Best Musical. The holiday musical was named one of the Top 10 Plays and Musicals of 2012 by TIME magazine, shared recognition as the Best Musical of 2012 in USA TODAY, and received a Drama Desk Award nomination for Outstanding Musical and an Outer Critics Circle nomination for Outstanding New Broadway Musical. Pasek and Paul's score for A Christmas Story, The Musical also received a Drama Desk nomination for Outstanding Music. The cast album was recorded and produced by Sony Masterworks and is published through Warner/Chappell Music.

Pasek and Paul are also the composers & lyricists of the Off-Broadway musical Dogfight, which premiered in July 2012 at Second Stage Theatre. The show won the Lucille Lortel Outstanding Musical Award, and was nominated by the Drama League for Outstanding Production of a Broadway or Off-Broadway Musical, and received Outer Critics Circle nominations for Outstanding New Off-Broadway Musical and Outstanding New Score. The Dogfight cast album was released in May 2013 (Sh-K-Boom/Ghostlight Records) and reached #2 on the Billboard Cast Album charts. The duo made their debut as songwriters with their widely acclaimed musical Edges, which is licensed by Musical Theatre International and has had hundreds of productions worldwide. Other theatrical works include James and the Giant Peach (Seattle Children's Theatre, Kennedy Center, Goodspeed Musicals), Duck for President and If You Give a Pig a Pancake (Theatreworks USA).

As television songwriters, their original songs were featured on season two of NBC's Smash and rose to the top 25 on the iTunes Pop Charts. Their musical work for TV can also be seen on Johnny and the Sprites (Disney Channel). Performances of their songs have been featured on Late Night with Jimmy Fallon, The View, Good Morning America, CBS' Sunday Morning, VH1's Big Morning Buzz, The Rosie Show, Fox & Friends and more.

Pasek and Paul are the recipients of the 2011 Richard Rodgers Award for Musical Theatre from the American Academy of Arts and Letters, a 2011 Sundance Institute Fellowship, the 2011 ASCAP Foundation's Richard Rodgers New Horizons Award, the 2011 ASCAP Songwriters Fellowship Award and a 2007-2008 fellowship from The Dramatists Guild. They are the youngest recipients of the Jonathan Larson Grant (2007) in the foundation's history. They have participated in ASCAP's Johnny Mercer Foundation Songwriters Project and were named one of The Dramatist magazine's "50 to Watch" in contemporary theatre.
They are currently at work on an original musical with playwright Steven Levenson and director Michael Greif and a new musical for Disney Theatricals with playwright Rick Elice. Benj and Justin are proud graduates of the University of Michigan and members of the Dramatists Guild of America.
---
THE SOCIETY OF COMPOSERS & LYRICISTS (SCL) is the non-profit premier organization for professional film, television, video game, and musical theater composers and lyricists, and those working in our industry such as orchestrators, arrangers, music supervisors, music agents, music attorneys, music editors, copyists, recording engineers, and related jobs, with a distinguished 65-year history in the fine art of creating music for visual media. Current SCL Members include the top creative professionals whose experience and expertise is focused on many of the creative, technological, legal, newsworthy and pressing issues of the film music, television music, game music, and musical theatre industry today.